Therapies
The human body is designed to heal itself but modern life can disrupt our natural balance.

Holistic therapies bring deep relaxation to help to restore your equilibrium & improve your overall sense of wellbeing.

These therapies focus on the person as a whole rather than treating specific conditions to rebalance the mind & body.
Aromatherapy
Aromatherapy massage combines the power of essential oils with therapeutic massage. Essential oils from aromatic plant sources like flowers, herbs & spices are chosen for their therapeutic properties to bring you a deeply relaxing yet rejuvenating therapy.
Every massage oil is blended for you depending on your needs & preferences & every massage focuses on your needs, making it a truly personalised treatment.

I blend a bespoke oil especially for you for your choice of massage.
Choose from:
back & shoulder massage (30 minutes)
back, neck & shoulder massage (45 minutes)
full body massage (60 minutes)
full body massage, including stomach, face & scalp (75 minutes)

Let me create a bespoke aromatherapy massage to address your needs, for example a full leg & foot massage with soothing oils is the perfect option after a hike or run. Combine it with a reflexology treatment for a complete holistic boost.

I also offer bespoke blended oils to address a particular issue as a pulse point roll-on, as a massage oil, or for a diffuser. Contact me for details & prices.
Crystal Therapy
Crystals have their own vibration & unique properties to refresh & energise your natural energy flow. Crystal Therapy works with these properties to bring balance to your mind, body & spirit. This is a deeply relaxing therapy that enhances your general wellbeing, reduces stress & tension as well as supporting you through change or difficult times .

Crystals are placed on your main chakras & around your fully-clothed body allowing the crystal vibrations to rebalance your mind & body while you relax & enjoy the crystal energy working for your greater good.

People have been working with crystals for thousands of years, the earliest recorded use dates back at least 5000 years. There is a huge range of natural crystals, each with their own energies & properties. Crystals have been shown to vibrate, focus light energy, hold heat & electricity, this therapy is always unique to you as the crystals are chosen at the time of your treatment so no two sessions are the same.
Indian Head Massage
Indian Head Massage uses massage & pressure points on the head, neck, shoulders & face to induce relaxation, relieving stress & tension, it encourages the release of endorphins to lift your mood.

Indian head massage was traditionally carried out as a seated massage & worked on the scalp, neck & shoulders, my 30-minute session reflects this traditional approach. You may stay fully clothed or remove your top and wrap yourself in a towel or sarong.

A 60-minute session is carried out on the massage table & works on the scalp, face, shoulders, upper back, upper chest, tops of arms & neck with a natural balm or oil for deeper relaxation. An essential oil tailored for you may be used if you would like to enhance this treatment further. You need only remove your top and and wrap yourself up with a sarong or towel.
Indian Head Massage:

stimulates circulation

promotes relaxation

relieves tension

promotes sleep

improves mood

increases your general sense of wellbeing








Reflexology
Reflexology works on the theory that areas on the feet, or hands, mirror different organs & parts of the body. Working these reflex points & areas stimulates a response to the corresponding part of the body to bring it back to balance.

Reflexology is worked on the feet so you only need remove your shoes & socks. You will be made comfortable on the treatment couch with pillows, blankets & cushioned support.

Your reflexology treatment starts with a short foot & lower leg massage with balm or cream to awaken & warm up the feet. Reflex points & areas on the feet are worked to stimulate the corresponding areas back into balance. Where areas of imbalance or congestion are felt in these reflexes, a deeper pressure may be applied or longer time spent working those reflexes to rebalance them. Reflexology is a holistic treatment so the whole body is always worked on the feet.

During the treatment, you may feel tingling or similar sensations along with an overall sense of calm & wellbeing.

I have done additional training and research to support those with Long Covid and women through peri-menopause, menopause & post-menopause. I am also trained in Vertical Reflexology Therapy.
Reflexology :

promotes relaxation

releases tension

improves mood

promotes sleep

stimulates circulation

increases your general sense of wellbeing









I am a full member of the Association of Reflexologists giving you the reassurance that I am qualified to their standard, insured & abide by their code of practice & ethics. For more information about Reflexology, take a look at their video.
Reflexology with Crystals
Crystal Reflexology combines the natural power of crystals with Reflexology. The treatment starts with a foot massage using crystal tools to energise the feet, throughout the reflexology treatment I work with crystal tools on tender or out of balance reflexes on the feet. I hold crystals on the chakras on the feet to balance your chakras system. This is a deeply relaxing, balancing & energising therapy, perfect for when you are feeling out of kilter or need an extra boost.
Reiki
Reiki is an energy therapy that works to restore & strengthen your natural energy flow so improving your body's natural healing ability. A deeply relaxing therapy that supports your health & increases your sense of wellbeing. A Reiki treatment brings a profound state of calm to the mind & body.

The Japanese word Reiki translates as spiritual or universal (Rei) energy (Ki).
The system of Reiki was founded by Mikao Usui in 1902 & has since evolved into various forms around the world.
I practice Usui Reiki Ryoho, the original Japanese style of Reiki & can trace my training lineage directly back to Mikao Usui.
Reiki is not affiliated with any religion or belief system & is a safe, non-intrusive therapy suitable for everyone.
The therapy is usually carried out on a treatment couch but as this is a versatile therapy, it can be carried out anywhere where the recipient & practitioner are comfortable. During the session, I lightly hold my hands on or over your fully clothed body, channelling the universal energy through my hands.
Reiki:

encourages deep relaxation
brings balance to the body, mind & emotions
promotes a calm, peaceful sense of wellbeing
can support & encourage positive personal choices
promotes the body's natural healing ability


During the Reiki session, you will mostly feel calm and deeply relaxed, you may feel a tingling sensation, warmth, feeling cool or twitching, this is a sign of energy flow . Afterwards you will feel rested, calm and relaxed with an enhanced sense of wellbeing.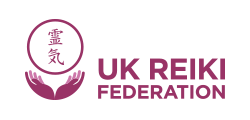 I am a member of the UK Reiki Federation, giving you the reassurance that I am fully trained, insured & abide by their code of conduct & ethics.
For more information about Reiki
click here
to visit the UK Reiki association website.
Reiki with Crystals
Crystal Reiki combines the healing power of natural crystals & Reiki to create a profoundly relaxing treatment. Natural crystals are placed on the seven chakras of the body & areas of imbalance to cleanse & revitalise the mind, body & spirit.
Bespoke Treatments
You are unique so your holistic therapy treatment should be too. Let me create a bespoke treatment for you, taking into consideration your needs & preferences using a combination of therapies.
Examples of therapies that work well together:
Aromatherapy Foot & Leg Massage with Reflexology
Reflexology & Reiki
Reiki & Indian Head Massage
Aftercare Advice
Relax after your treatment. Take time to get up from the massage table, there is no need rush.
There will always be time to discuss your treatment & provide you with appropriate aftercare advice.
Please always ensure you are sufficiently alert to drive after your treatment.
To experience the full benefits of your treatment please follow these suggestions for 24 to 48 hours after your treatment:
drink plenty of water
avoid stimulants such as coffee, tea, & alcohol
eat light meals
take time to relax & avoid strenuous activity.

Occasionally you may experience a healing reaction following a treatment, this could be a mild headache, increased thirst, feeling tired or emotional. This indicates that your body is going through a cleansing process. If you experience any unusual symptoms or are concerned, please contact me. You may feel none of the above as everybody responds differently to the cleansing process.