Welcome to Jo Kenneally Holistic Therapies
I offer a range of therapies that encourage deep relaxation & work to restore your natural balance. I focus on you as a whole person rather than treating specific conditions or symptoms. However deep relaxation relieves stress & tension, improves sleep, mood, increases your overall sense of wellbeing & stimulates your body's natural healing ability.
Each holistic therapy session is tailored to your needs & preferences because your treatment should be as unique as you are.
To make an enquiry or arrange a booking, contact me on
07967 091574
or email me by
clicking here
.
Therapies
The human body is constantly working to maintain its balanced state, known as homeostasis, but stress, poor diet, disturbed sleep & our busy lives can disrupt this equilibrium. Holistic therapies aim to restore that balance & improve your overall wellbeing.

Click on the therapy below for more information:

Aromatherapy
Crystal Therapy
Indian Head Massage
Reflexology
Reiki

All these therapies promote:
deep relaxation
release of stress & tension
improved sleep
improved mood
increased sense of wellbeing

helping with:
anxiety
boosting your body's immune system
digestive disorders
hormonal imbalances
headaches & migraines
maintaining wellbeing
sluggish circulation
stress-related conditions
symptoms of the menopause



or for those times when you need a boost or you've lost your mojo.

Relaxation may feel like a luxury when time is short but the power of rest & relaxation to rejuvenate & balance the mind & body can be profound. When we are relaxed we feel happy & well, we manage everyday stresses more effectively & enjoy our relationships fully so everyone around us benefits too.

A holistic therapy session is perfect for those times when you're feeling run down, during times of stress, to facilitate a change of lifestyle or when you are living with a medical condition or a change like the menopause.

One session will provide deep relaxation when you are in need of a boost.

A course of treatments helps to restore your sense of self.

After a course of treatments, many clients move to a monthly maintenance treatment to support that balanced state & calm everyday stresses. Others come purely because it makes them feel good.

So if you are feeling a bit out of sorts, lacking in energy or need a boost, contact me to discuss which therapy or combination of therapies would work best for you. Together we can create a bespoke treatment just for you.
Information
I work from my therapy room in Leigh on sea providing a calm, restorative environment to help you reap the benefits of these wonderful therapies. Conveniently located for you if you're in Leigh-on-sea & just a short drive from Southend, Westcliff, Hadleigh, Benfleet & Rayleigh.

A consultation, covering your medical history & lifestyle, forms part of your first session.

I use a range of organic reflexology creams & balms, handmade in Ireland. A vegan option is also available. I only use premium quality essential & carrier oils.

Click here for prices.
Contact
Contact me on 07967 091574 or via email by clicking here

Follow me at JK Holistic Therapies on Facebook & Instagram


Relax with a holistic therapy treatment:
Aromatherapy
Crystal Therapy
Indian Head Massage
Reflexology
Reiki
or a
combined treatment
created especially for you.
Click here
for some suggested combined treatments.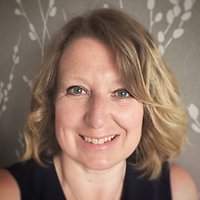 About Me
I'm Jo Kenneally. My journey to become a holistic therapist probably began when I first experienced Reiki. My son was 2 and I was pregnant with my second when my mum died, I started to lose myself & life became difficult & fraught with my sense of loss & two very young children. When my youngest was about 18 months old I had my first Reiki treatment & my journey began. I drifted away from Reiki as life with two boys kept me busy but when I sought a change, Reiki found me again and brought me back to myself. I trained in the three levels of Reiki to become a Reiki Master/Teacher.

More training followed in Reflexology, Indian Head Massage, Holistic Uplifting Face Massage, Nutrition & Health, Meditation, Crystal Therapy, Crystal Reflexology, Aromatherapy, Reflexology for Menopause, Vertical Reflexology Therapy (VRT) & level 2 Counselling Skills. Gaining qualifications in these therapies & skills enable me to provide a truly personalised holistic service to every client.

I continue to read & learn about therapies & holistic health, keeping up-to-date with research projects, new ideas and exploring other therapies. I am currently researching Reflexology techniques to improve wellbeing in those with Long Covid.

Complementary therapies have always been a part of my life, even before I had heard the term, from using herbs and essential oils for health & skincare as a teenager to where I am now. I practice Reiki daily in line with my training, work with crystals & essential oils to enhance my environment & wellbeing as well as using hand & foot reflexology to keep me balanced, grounded & well.

I believe that holistic therapies can benefit everyone and improve everyone's wellbeing in the same way that they have improved mine. I have treated a wide range of people from the very young to the very old, those living with serious life changing conditions, those wanting to make changes to their life & those who want to bring balance & calm back into their lives.

My primary aim is for every client to leave the treatment room feeling calm & relaxed with an enhanced sense of wellbeing. It has been rewarding to help people from Leigh on sea, Westcliff, Benfleet, Rayleigh, Hadleigh, Southend & further afield to bring some balance into their lives & support them through difficult times in their lives.

I am a member of the following professional bodies, giving you the reassurance that I am appropriately qualified and insured:
Association of Reflexologists
UK Reiki Federation

I am registered with Southend City Council & hold an enhanced DBS.

I volunteer for the Reiki Medic-Care team of Reiki Practitioners offering distance Reiki sessions to medical staff free of charge, this initiative is feeding into data gathering for future research.
I have volunteered & worked with the complementary therapy team at Havens Hospice in Southend offering Reiki, Reflexology, Indian Head Massage & Aromatherapy Massage.
Please Note
Holistic therapies treat the whole person rather than specific conditions. I do not diagnose or claim to cure any condition or disease. If you have a chronic condition you should always consult a medical professional.

There may be occasions where a therapy is not suitable, or permission should be obtained from your doctor or medical professional e.g. prior to medical tests or after a recent operation. Please contact me if you have any questions.
Please be assured that if you send me any sensitive medical/health information, I will only hold and use this if we proceed to treatment. If we do not proceed to treatment I will erase this information.